Stillaguamish Valley

Pioneer Museum

This museum was built by the Stillaguamish Valley Pioneer Association to preserve artifacts of  the

North & South Forks of the Stillaguamish River Valley.  Items in this museum include, household, logging, dairy, military, railroad, sports, medical, education, transportation  music, and thousands of old B & W photos.  Keeping alive the heritage of the original homesteaders of the area.

Located at

20722  67th Ave NE

Arlington WA 98223

360-435-7289

Open: Sunday, Wednesday, Saturday 1:00 PM to 4:00 PM Closed Mothers Day, Fathers Day, Easter, July 4th and all of , December, January.

The Museum will be closed August 18, 2019 to allow our volunteers to enjoy the Pioneer Picnic.

This page was last updated: April 28, 2019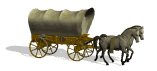 Calendar Of Events

Check Activities Page info.

Eagle Festival

Feb. 1 & 2, 2019

Red Rooster     

Route
Jun thru Oct 2019 

Pioneer Picnic

Aug. 18, 2019

Note Date Change

Pioneer Days

July 27, 2019

Museum will be closed on

Sunday August 18, 2019


Fee for Visitors

Adults

$5.00

12 and Under

$2.00

Special group Tours  can be arranged for school classes and other large groups, during the time we are closed.  Also family groups

Click below to add to favorites

Click Below to send E-mail

Volunteer

Looking for a fun place to volunteer.  Come to the Museum, be a Docent, work on artifacts, help with displays and many other activities.